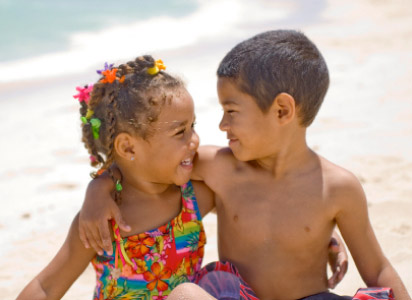 Our Mission
The mission of the Hawaiian Sustainability Foundation is to design, develop, and implement projects that can stimulate abundance and fulfillment for the Hawaiian culture, the Hawaiian economy, and the health and wellness of all people in Hawaii for generations to come, as well as to create a successful sustainability model for communities throughout the world.
Each project must be holistic, integrated, sustainable, and in tune with Natural Law in order to uphold the spiritual, cultural, environmental, and health ideals of Hawaiians and all the people of Hawaii.
"Ahapua'a" is the Hawaiian word that describes their complete technology of living in harmony with Nature that was used throughout the Kingdom of Hawaii. From the top of the mountains, from ridge to ridge, all the way out into the ocean, every aspect of life was taken into consideration to be synergistic and integrated including healthy food production, fishing, shelter, pure drinking water, and waste recycling.
The Hawaiian Sustainability Foundation was established to uphold these high ideals of Hawaiian culture by organizing resources from the financial sector, nonprofit organizations, as well as for profit companies to work together on projects that will bring prosperity and abundance to communities, islands, and regions in a life supporting manner.
---
Hawaiian Sustainability Foundation is a 501(c)3 Non Profit Organization registered in the State of Hawaii and with the IRS.

Entire website contents copyright © 2017 Hawaiian Sustainability Foundation.
All Rights Reserved.