Kauai's Aloha Aina
Building Sustainability for Nourishing
Health, Wealth, and Enlightenment
Aloha Aina is a sustainability project on the island of Kauai which utilizes new building technologies that combine revolutionary use of natural building materials like magnesium oxide (MgO) along with the ancient Indian architectural practice of Sthapatya Veda or Vastu.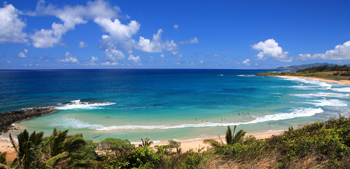 The pristine beauty of Kauai, the "Garden Island", is renowned throughout the world as a special tropical paradise where heart and soul are nourished by its transcendental purity.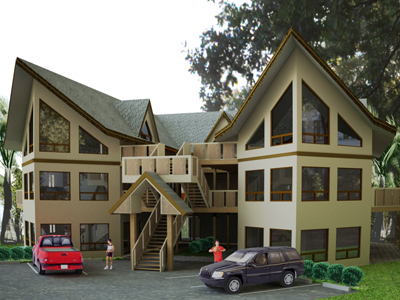 Vastu is the practice of designing and creating buildings and communities aligned with natural law to maximize the postive nourishing influences of nature for increasing happiness, better health, more good fortune, and the expansion of consciousness.
Aloha Aina grew out of the natural desire to create an interior environment which matches the incredible feeling that's enjoyed outdoors on the island of Kauai. From building design, to choice of materials, to employing alert people to work on the building, holistic methods have been incorporated into this new Sustainability center which is nearing completion in Kapaa, HI.