Sustainability on Kauai
A New Paradigm: Aloha Aina was created from the desire to embody the most nourishing laws of nature found on the transcendental pristine island of Kauai. The precise location is just steps away from the eastern shoreline with views of dolphins, whales and turtles. It is also most conveniently situated between a perfect sandy beach with surfing and volleyball to the North, and numerous cafes and restaurants to the South.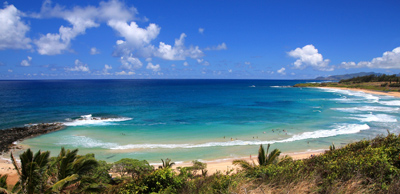 Many people attribute a spiritual and heartfelt connection here to this land or "Aina", from the folklore that speaks of Kauai as having been the spiritual center of an ancient Lemurian civilization. While we don't suggest why this location feels so spiritual,we do know the feeling is shared by the wonderful neighbors which include a temple and two churches.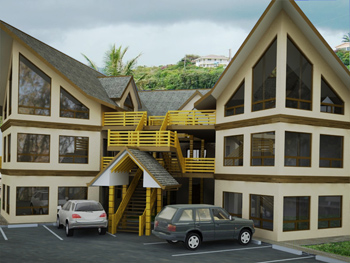 These extraordinary healing conditions along Kauai's spectacular eastern shore called for entirely new sustainability methods to allow a building to thrive in an atmosphere filled with fresh salt air at all times. From the 108 windows to the open decks, every part of Aloha Aina was designed to thrive in this blessed marine environment.
To see the exact building site, use Google Earth with these coordinates: 22° 04'57.00 N 159° 18'47.00.
To see the surrounding area just north of Aloha Aina, please visit this website: http://www.kealanani.com