Holistic Sustainable Architecture
The Aloha Aina project started with the most fundamental aspect of architecture: Choosing the right location. Just 75 yards from the Pacific Ocean on the beautiful Eastern shore of Kauai, Aloha Aina takes maximum advantage of the natural laws of Kauai by designing the building:
in accord with Vastu principles* oriented to the East,
with enhanced views of the ocean to the East and the Mountains to the West,
to accentuate the flow of the healing tradewinds throughout the building
to use revolutionary new natural building technologies and materials
to become the model for sustainable building practices in tropical climates near an ocean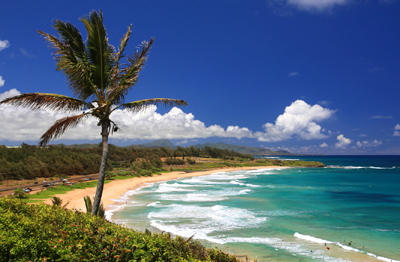 *Vastu Principles: The base design of the building is according to Vastu principles including orientation on the grid facing East, size and proportion of floors and walls, proper Brahmasthan, etc. However, due to local building code requirements some elements of the building were modified from ideal Vastu design such as angles on the corners of the building.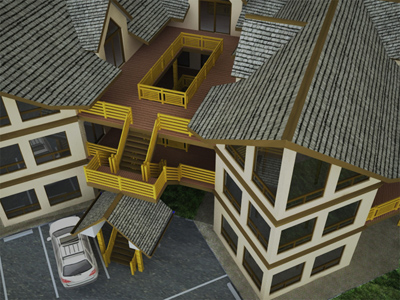 Fifty yards from these MgO covered cedar shingles lies Kauai's famous shoreline bike path that winds along the coconut and palm tree lined beaches whispering of moonlight strolls which heal your mind, body, and soul from the purity of this pristine nature.
The Vastu architectural design also maximizes the efficient use of interior and exterior space to provide all the privacy necessary for living quarters including private outdoor decks overlooking the ocean, the mountains or both. In addition, many incredibly beautiful yet practical common areas have been designed to increase livable space including open-to-the-ocean courtyard decks, meditation sanctuary, grand entry hall, as well as community herbal gardens.